December 13, 2017
Dear Ms. Bono
On behalf of the Glen Rock Pops, please accept our grateful thanks for your sponsorship of the Holiday Concert. Partnering with the Pops is a relationship which will ensure the orchestra's future.
Over the years the Pops has grown from a small ensamble to one of nothern New Jersey's favorite orchestras. The orchestra performs music that connects musicians and music lovers, that exposes youngsters to wonderful sounds and colors and that gives older adults in special living circumstances the benifit to experiencing a live concert. Music makes a lasting impression.
Yours truly,
Georgene D. Betterbed
Development Chairperson
January2018
Dear Christie,
On behalf of the Clifton Recreation Department, we would like to thank you for your donation of gift cards to be used as prizes for our Annual Holiday Door Decorating Contest. We appreciate your generosity. We awarded our winners with the gift cards to your establishments. The families were thrilled to receive such a nice prize. Thank you for your support to the Clifton Recreation Department and the Clifton community. We look forward to working with you in the future.
Sincerely,
Debbie J. Oliver
Recreation Supervisor
Jessica Vasilenko
Program Coordinator
November 2017
Dear Doherty,
On Ferurary 27, 2012 in the middle of my son, Zippy Cimino's senior year in high school he was diagnosed with Stage 3A Hodgkins Lymphoma, after sixteen rounds of extreme chemo and twenty eight treatments of radiation he completed all his treatment plan, went off to his dream school on August 16,2012. He was enjoying college both academically and socially, living his life to the fullest as he had done since a young child. He had completed his second year in college, came home for the summer to start his first internship and thankfully he went for his regular routine checkup becuase on August 11, 2014 he was diagnosed with a completly different kind of cancer, this time Stage IV Non Hodgkins Lymphoma. Needless to say my son was beyond devastated to give up his junior year in college, have to go through his second cancer battle but fought with every ounce of his being. After completing six rounds of intense regimen of chemo while being hospitalized for six days at a time, he developed a blood stream infection and three more nodules were found. A few months later, our family was filled with gratitude to know there was no evidence of cancer. To date, there is still one nodule being watched but we continue to focus on all the positive we have in our lives. Zippy returned back to his dream school to complete his remaining two years to obtain his degree. It was with alot of gratitude, great pride, and much happiness after two intense cancer battles I got to see my third child graduate college on May 13, 2017.
The last two years our event had over two hubdred sixty people in attendance, with raffle baskets, golf outings, trips among a lot of other great items that helped make our evenings a huge success and a great time was had by all. We all know the devastaing effects cancer has not only on the patient but families too so The Zippy Fund's mission is to help ease some of the burdens while these children are fighting for their lives.
Warm Regards,
Judi Cimino

November 2017
Dear Ms. Bono,
Thank you for your generous support of the QSAC 5K for Autism. Your donation directly benefited children and adults with autism across New York City and Long Island. The event was a big success, bringing together more than 350 runners, community partners, and families to raise over $70,000 to help individuals with developmental disabilities achieve greater independence and reach their full potential. We could not have accomplished so much without your support!
Community partners, like Doherty, Inc., make our work possible, enabling QSAC to provide programs and services of the highest quality to children and adults with autism. Through our schools, group homes, day rehabilitation programs, and family support services, we help 2,400 individuals each day.Funds from the 5K will be used to purchase new computers for our classrooms, enhance vocational training for adults with autism, and provide new literacy materials for our growing school libraries.
On behalf of everyone at QSAC and especialy the families we serve, thank you for your generous support. We are very fortunate to have you as part of our community, together we can make a difference.
With gratitude,
Katie Joyner
Director of Development
October 2017
Dear Jennifer,
Thank you for your continued support of the Kasschau Memorial Shell Summer Concerts. We had another successful series thanks to your sponsorship. The season began with a wonderful performance by the Ridgewood High School Bands and Orchestras. These young performers continue to amaze with their musicianship.
The season continued with outstanding performances by audience favorites, Bobby Byrne, Group Therapy, Bucky Pizzarelli and Andy Cooney. New this season was Capt. Jack, a Billy Joel Tribute Band who broke records for attendace. The concert series ended with a stellar performance by Mack Brandon and the Connection, a gospel group.
Next year will be the 60th year for performances at the Kasschau Memorial Shell. I am hopeful that you will continue to be a supporter of these free entertaining evening. Again, a heartfelt thank you from the committee and the Kasschau Memorial Shell audience.
Sincerely yours,
Jo Delaney, Chair
October 2017
Dear Doherty,
On behalf of the Pink Ribbons of Central New Jersey we wish to thank you for your support of our Annual "Walk for the Cure" held on October 15th, 2017.
Becuase of generous friends such as you, we are able to increase our donations to Komen for the Cure, Central and South New Jersey Affiliate.
Koman for the Cure will use 100% of the proceeds of your donation to further research and early detection of breast cancer.
Again, many thanks for your generosity.
Sincerely,
Pink Ribbions of Central New Jersey
Helene Cohen
Event Chairperson
September 2017
Dear Jennifer,
On behalf of the Sussex County Horse Show committee, we would like to express our genuine appreciation for Applebee's contribution provided to support the 81st Sussex County Horse Show.
Your support is greatly appreciated by the SCHS committee as it takes an entire "village" to organize our "National" rated, ten day, multi-breed and multi-discipline equestrian show. Fortunately, we have wonderful individuals and companies that share our goal of continuing the tradition of the Sussex County Farm and Horse Show.
Your contribution makes a significant difference for which we are deeply greatful.
Best Regards,
Karen A. Noggle
Sponsorship Committee
August 2017
Dear Doherty Enterprise Incorporated,
On behalf to the students and staff of Teen Challenge New Jersey, I would like to thank you for your generous support of our 10th Annual, End Addiction Golf Tournament. Your partnership is allowing us to carry out our mission of giving to the hopeless. We would not be able to continue this mission without you.
Blessings,
Paul Henderson
Program Development
August 2017
Dear Jennifer Bono,
Let me start this email by saying Thank You! Thank you for being a huge part of the NYCB & NYCB Live Nassau County Runs for Veterans 5K/10K. You and Doherty Enterprises single handedly made a tremendous difference for hundreds of Long Island Veterans in need of assistance! Your participation put this event on the map and generated thousands of dollars for our local veterans in need of assistance.
When NMS was approached by the Nassau County Veterans Service Agency and Semper for Veterans to help them create this event, we were all in. With your help we were able to successfully deliver an event designed to drive support and recognition for local Long Island Veterans. The level of success that was attained in this being the first year has led Nassau County to make this an annual event. Doherty Enterprises was key to this accomplishment.
Moving forward NMS is proud to partner with Doherty Enterprises and we look forward to having your participation and/or donations available at future events. NMS will continue to make recommendations for Doherty Enterprises to our client base as well as fellow sponsors.
Again, Thank You and we look forward to working with you in the future.
Regards,
Tommy Parris
July 2017
Dear Ms. Doherty,
Thank you for your generous support of Union County College Foundation's 25th Annual Golf Outing. With your help, we were able to raise over $160,000 in support of our mission to accelerate the pace of student success! Thanks to donors like you, the Foundation is able to award scholarships to hundreds of students. The support we receive from you means the world to students who are determined to continue to offer the valuable gift of education to those in need.
Sincerely,
Brittney Mack
Development Manager
July 2017
Dear Bryan Younghans,
On behalf of our Sponsorship Team and all of the Members of North Jersey Masters, thank you for your generous support of the 2017 Ridgewood Run. Without you the Run would not be possible.
Thank you for being a part of this Memorial Day tradition. We look forward to welcoming you back again in 2018.
Sincerely,
Jerald Schragen & Robert Barwick
Sponsorship Chairman & Race Director
June 2017
Dear Jennifer Bono, Applebee's, Friend of Companion Animal Advocates,
On behalf of the Board of Trustees and the Pocketbook Bingo Committee I thank you so very much for your support and Bingo Basket Sponsorship for our 4th Annual Pocketbook Bingo Event - held at Clifton Boys and Girls Club.
It was a success and great time was had by all that attended.
We are looking forward to our continuing partnership.
Sincerely,
Patty Halko
CAA Board of Trustees
Vice President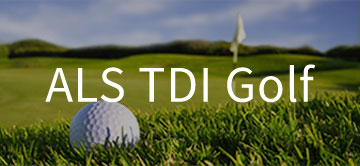 May 2017
Dear Jennifer,
We had a successful and fun celebration at our golf outing and dinner this year. Your contribution enabled us to present a generous donation to ALS-TDI. We sincerely appreciate your part in making our outing and commemoration a success!
Thank you so much!
Carol and the Redden Family
April, 2017
Dear Jennifer,
Thank you again for your recent contribution to the 18th Annual WRNJ Radio Auction to benefit Hackettstown Medical Center. This popular annual tradition was very successful. The event netted over $24,000, thanks in part to your generosity. You can be sure that you were sincerely and enthusiastically thanked on March 10th and 11th on WRNJ Radio 1510AM, 104.7FM or 92.7FM for your contribution.
Your donation is very much appreciated and is a true testament of your interest and commitment to improving the quality of life in our local communities, particularly during these challenging economic times. All proceeds will remain local with the Foundation for Hackettstown Medical Center and will assist in funding new and innovative programs and services at HMC.
On behalf of the foundation for the Hackettstown Medical Center and the staff, volunteers and medical personnel in the HMC family, thank you for your support and generosity.
Sincerely,
Norman Worth
President
April 19, 2017
Dear Miss Bono,
Thank you for supporting the 11th Annual Free Family Fun Fair as a Bronze sponsor. The event, held on April 1, 2017 was a huge success, over 500 children and adults attended and participated in the activities.
Your sponsorship helps the coalition provide all activities and entertainment free of charge for families. This is our signature event and kicks off Florida's Children's Week, a statewide initiative aimed at strengthening Florida's children and families.
The Coalition continues to advance its vision that all St. Lucie County's children achieve educational success and become productive members of society. The Board's main goal is to continue to make a difference by giving the opportunity to experience a quality early learning environment to all of St. Lucie County's families.
Thank you again for your generous donation. Our partnership for this event makes the Family Fun Fair possible for children and families.
Sincerely,
Anthony F. Loupe
Chief Executive Officer
March 13, 2017
Dear Miss Bono,
This correspondence comes to you with sincere appreciation and thanks for your support of the Suffolk County Jack and Jill of America, Inc's Fundraiser. The final portion of the proceeds went to our very own Jack and Jill of America Foundation. The mission of this philanthrpic arm of our oraganization includes pathways towards building strong futures for men, women, and families such as financial literacy and workforce development, healthcare programs, and early childhood education.
Your signature from our correspondence read: Let us know how we wowd you. We can easily say it was your quick and kind response. As a result, we were fueled to keep going in securing auction items and ads.
We are dedicated to our children, and those of others. We thanks you so much for your generosity and committment to our passion for helping children. We look foward to partnering with you again for next year's charitable event!
Our very best regards,
Kathryn Simmons
Candace Cummings
Fundraising Committee Co-Chairs
February 2017
Dear Jennifer,
On behalf of the Lakeland Ice Hockey Association, I would like to thank you for your donation to our 21st annual tricky tray. Without your help our fundraising event may not have been possible. Once again, thank you for your support of our organization.
Sincerely,
Cala Lorenz
Fundraiser Chairperson
February 6, 2017
Dear Friends,
Thank you for your generous donation for the Tomorrows Children's Fund Have a Heart for the Kids with Cancer or a Serious Blood DisorderTricky Tray. This generous donation will help us raise the most possible funds we can for our patients who are fighting cancer or a serious blood disorder. We are looking foward to a wonderful evening and truly appreciate your support.
It continues to be our vision to create a warm, healthy and loving environment for our young patients to recieve treatment and support as they fight these deserving diseases. we are well on our way, as our assitance continues to expand to meet the increesing needs of our patients and their families. our work could not continue without the dedication and suport of caring friends who join hands with us in our mission.
We appreciate your kindness and the concern you share for our children.
Sincerely yours,
Sue Garbe
Administrative Director
January 10, 2017
Dear Mr. Doherty,
On Behalf of the Scholarship Fund for Inner-City Children, I want to thank Doherty Enterprises and Applebee's support of the 2017 SFIC High School Basketball Festival. We appreciate Doherty Enterprises and Applebee's commitment to our mission to provide low-income families with an educatinal alternative for their children.
Thank you again for all of your support of The Scholarship Fund for Inner-City Children.
Sincerely,
Gerard T. O'Connor
Executive Director
Dear Ms. Schmidt & Mr. Younghans,
The Glen Rock Hockey Association would like to thank you for your very generous donation for our 2015-2016 season. Our high school team again won the Big North Division 1st place cup in 2016, and made it to the Prudential Center Frozen 4 Final 2 State Championships for the first time. Glen Rock did not win the state title, but the team had a great, challenging season and was happy to have made it that far for the first time in Glen Rock Hockey History. Our littlest hockey players consisted of 38 strong mini ATOMS- just starting out, and we again offered a free beginner clinic of 10 sessions of hockey.
Your generous donation this past year helped fund the beginner clinic, helped defray the cost of uniforms, playoff ice time for high school and a safety check of used ice helmets for the youngers ones.
Our assocaiation has benefited greatly with help from you over the years. We are in our 16th season already, and the program is still growing. The free 10-week hockey program attracts many kids and gets them started in hockey. We also give back, and are active in helping Hockey in Newark, Hockey in Harlem, our high school boys give their time to help the younger players learn, and we still are doing a hockey equipment drive each year. Glen Rock Hockey tries to pay it forward, too.
We would not have been as successful without your help. Thank you so very Much!
Sincerely,
Sandra Jorgensen
Chevy's Fresh Mex
365 Route 3
Clifton, NJ 7014
chevysclifton@dohertyinc.com
Dear Sir or Madam,
On behalf of St. Peter's Haven, I would like to thank you for your recent food donation!
With the support of donors like you, we will be able to provide for the needs of our shelter residents and food patrons.
St. Peter's Haven feeds over 800 family members each month in its food pantry. We also provide shelter for families who would otherwise be homeless. Your gift will allow us to continue our mission to feed the hungry, to shelter the homeless and to give strength, hope and compassion of families and individuals during their time of greatest need.
Please keep this written acknowledgement of your donation for your personal records.
Again, we thank you for your support and helping us succeed in our mission.
Sincerely,
The Reverend Peter DeFranco+
Executive Director
Dear Robert,
On behalf of the Clifton Recreation Department, we would like to thank you for your donation of tacos and chips as well for helping to serve food for our annual "Salute to the Veterans Concert", which was held on November 28, 2016. Your generous donation helped defray the cost of food for the reception that follows the concert.
Thank you for your conintued support and for helping to make this event a great success!
Sincerely,
Debbie J Oliver, Recreation Supervisor, & Jessica B. Vasilenko, Program Coordinator
Dear Bryan,
On behalf of the Department for Persons with Disabilitites (DPD), please accept our most sincere appreciation for sponsoring the 2016 Weigand Farm Golf Classic.
You should be proud of the fact that your generosity and support enables DPD to enrich and maximize the quality of life of persons with intellectual and other developmental disabilities. With over 8,000 people on a waiting list to get into services like ours, the work we do is vital.
Our 2016 event sold out both courses with over 260 golfers, helped us bring in $15,000 on our silent auction, allowed us to give away a $10,000 MEGA 50/50 prize and helped us raise over $102,000 (net proceeds) for adults with intellectual and developmental disabilities (all Wiegand Farm Golf Classic Records)! This golf outing is now one of the biggest in all of New Jersey. In 2015, we opened our 12th residential program, Giuliano House in Jefferson Township. With your continued support of this event we hope to expand and serve more people in need.
Once again, thank you for your kindness, thoughtfulness and benevolence.
Sincerely yours,
Scott Milliken
Executive Director
Christopher Brancato
Development Director
To Whom It May Concern,
I can't begin to thank you enough for your recent suuport of The Vagina Monologues to Fight Child TRafficking, which was held on April 9th. Your generous donation of a Panera gift certificate to this event shows that you understand just how important it is to protect at-risk children. Thank you!
With your help, we raised over $6,000 to benefit our Safe Harbour program, which protects and cares for young victims of child trafficking in Suffolk County.
Like all of our 71,000+ clients, these young victims rely on our services just as we rely on the generosity of others like you to help us provide these services. So thank you. Thank you for being there for us and for them by extending a helping hand. Without you, we truly could not achieve so much!
Sincerely,
Lance W Elder
President & CEO
Dear Supporter,
On behalf of Forever 9-The Robbie Levine Foundation, we would like to thank you for your generous donation to our 8th Annual Dealing With Hearts Gala. Your support is greatly appreciated. This year was especially important to us, as we were proud to honor three very important people to our foundation, Charles Fuschillo, Kevin O'Hara, and Kayla Babbush.
All money raised from this year's Gala will be used to donate AEDs to youth leagues in New York and around the country, and help us to continue to raise awareness for these life-saving devices. We could not have done this without your support. Again, our sincere thanks!
Sincerely,
Jill and Craig Levine
Dear Mr Younghans,
On behalf of the New Jersey Association of School Resource Officers, I would like to thank you for your generous donation of gift certificates for our Casino Night Fundraiser that was held in 2016. The EVent was a huge success and we could not have accomplished this without your support.
The Proceeds from your donation will go directly toward training law enforcement officials, school liaisons, school security personnel, educators and school administrators, in areas that focus on topics such as School Resource Officer/School Liaison training, Active Shooter training, Terrorism in Schools training, and Anti-bullying training.
The New Jersey Association of School Resource Officers is a charitable non-profit 501(c)(3) which relies upon the generosity of sponsors and donors to continue our core mission of Keeping Children Safe in Schools.
We would not be able to enjoy our continued success without the support of people like you. The Board of Directors and I sincerely appreciate it. Please take the time to follow us on Facebook and Twitter to see the wonderful things we are doing, Thank you.
Respectfully,
Patrick Kissane
Executive Director
Dear Bryan:
Please allow me this opportunity to thank you for your donation to our annual black history month celebration. Undeniably, the gift card contribution will create a dining experience that is geographically located within the city of Newark near mass transit. While our annual event offers opportuntities to reflect on our legacy, it also awards opportunities to highlight diversity within the community and workplace. As such, there is no greater gift than making lasting memories that ease some of our consumer's stress associated with activities of daily living. Thanks for your expression of sharing and giving and for your outreach to confirm our request. We Will always be grateful for all that you have done to help us.
Sincerely,
Avis Scott
Program Director
&
Wima G Johnson
Mental Health Clinician
Community Relations Representative
The Village Green, an ELS Community, would like to thank you for the generous donation to the Village Green Relay for Life Team to use at our Casino Night to benefit the American Cancer Society. With your help, we were able to raise over $4,800.00 for the Ameerican Cancer Society that evening.
Thank you again for your generous donations.
Sincerly
The Village Green Relay Team
Dear Friends of Nellie K Parker PTA,
Thank you for your recent donation to the Nellie K. Parker PTA, a New-Jersey based nonprofit corporation recognized under section 501(c)(3) of the IRS tax code.
Your donation was part of our annual Tricky Tray Fundraiser. This year's event was a tremendous success due to the donations recieved from wonderfil companies like yours. Your generosity helped make that evening a great event for our staff, our students, our parents and all who attended. Your contribution was mentioned in our event journal. The event helped raise funds to further the NKP PTA's activities. We are very happy to use these funds to help support our Cultural Arts Programs throughout the school year.
We hope that we can county on your generosity again next year.
Sincerely,
Violet Villanueva
Nellie K/ Parker School PTA President
Dear Laura Schoen,
On behalf of the Board of Directors, staff, participants and volunteers of the Greater New York Chapter of the Cystic Fibrosis Foundation, we would like to extend a heartfelt thank you to Panera Bread for the generous gift of cookies for our Nassau Walk this year. Your support has been intrumental in the continued growth of Great Strides, the CF Foundation's largest signature public awareness and fundraising event. Please know that we are deeply grateful for your support.
Established in 1955, the CF Foundation is devoted to investing time, energy and much needed funds toward scientific and medical breakthroughs so that people with cystic fibrosis can live longer, helathier lives until, ultimately, a cure is found.
Once again, thank you for your incredible support. We expect the Greater New York Chapter's 10 Great Strides walks to collectively raise over $3 milion. We look forward to continuing and strengthening our relationship with you for Great Stides in 2017.
With warm regards,
Martine Denis
Executive Director
Dear Applebee's Manahawkin Restuarant,
THANK YOU! The Fighting Children's Cancer Foundation thanks you for your generous donation of Applebee's Gift Certificate for the 2nd Annual Comedy Night. Please accept our sincere gratitude and apperication for partnering with the Foundation to help kids and families fighting pediatric cancer.
The event took place on April 23rd at the Ocean Acres Country Club. The evening was filled with laughter, fun. and amazing prizes, and special moments with friends and loved ones. The event was a wonderful success, thanks to all of you.
As you know, the Fighting Children's Cancer Foundation provides needs-based financial assistance to families struggling with pediatric cancer. The more we raise, the more we help. We are committed to doing more on a local level so those around us in need can feel supported and know that despite the challenges and hardships they face, they are not going through this alone.
Thank you for believing in the Fighting Children's Cancer Foundation, for spreading the word about the plight of these kids and families, and for supporting the Fighting Children's Cancer Foundation Comedy night this year.
With Sincere Gratutude,
Joanne Kraft
Comedy Night Chairperson
2016 RPEF Sprint for our Schools
The Ramsey Public Education Foundation would like to thank you for supporting the 3rd Annual Sprint For Our Schools. The 5K and Family Fun Run were both remendously Succesful due to the support of the extraordinary members of our community.
Once again, there were over 1,000 participants that came out to support our schools. We are excited about the opportunities our fundraising efforts will make available to the students of the Ramsey Public School District.
Planning is already underway for the 2017 Sprint For Our School, and we look forward to your continued participation and patronage.
with Sincere Thanks,
The Ramsey Public Education Foundation

The Shannon Rose Team,
Thank you for your continued support of the Fred Torres Memorial Fund and Fred Torres Memorial 5k, Your help ensures the success of our event and makes a significant impact in our community. Thank you for you geneorous sponsorship to help support the Fred Torres Memorial Scholarship Fund. Your Gift helps to support scholarships presented to Clifton High School scholar athletes who will continue to partcipate in Track & Field and/or Cross Country in college. Your continued support is critical to the future success of this program. Thank you for making a difference!
Brian, Kimberly, Anna, Jessica

Dear Friends,
On behalf of The Seeing Eye, I would like to extend our sincere thanks for your participation in our 8th Annual Online Auction. Your generous contribution helped us to raise over $97,000.00 at this year's event. By putting Doherty Enterprises Inc. at the forefront of our cause , you truly helped to make a difference in the lives of people seeking greater independence and mobility through the use of Seeing Eye dogs.
You can be assured that your contribution was recongized not only by those individuals who bid on your lunch or dinner for Two at Applebee's but by the vast number of vistors who looked through our catalog as well. We hope that your particpation in The Seeing Eye 8th Annual Online Auction was a positive experience.
We Look forward to working with you in the future and hope that we can continue to count on your support.
With deepest appreciation,
Deborah Morrone-Colella
Director, Donor, and Public Relations
Dear Sir,
Thank you very much for participating in our food rescue and delivery program and donating your surplus food to Island Harvest.
Our staff and volunteers will be distributing your donation within our network of active resistered memeber agencies through Nassau and Suffolk counties, which incluces soup kitchens, pantries, shelters, Head Start programs, senior centers and others. Once there, it becomes a vital resource for 316,000 Long Islanders- including nearly 100,000 children and approximately 40,000 seniors- at risk of hunger, whom our agencies serve.
From saving catering costs to boosting staff morale, companies tell us that they benefit from doanting to Island Harvest. As a result of the support you provide to those in need, good customer relations are engendered and a message is sent that you are an organization with strong values that supports the community where you do business.
You shuld be proud that you and your staff made the wise choice of donating your product in lieu of throwing it away. THis important choice has truly touched the lives of so many this year.
Thank you Again!
Sincerely,
Migdalia Otero, CFR
Vice President of Operations & Food Procurement
Dear Team,
Five Towns Community Chest would like to Thank you for your participation in the annual FlapJack Breakfast at your Applebee's, as well as your continued support over the years. With the donation of your restaurant for this memorable event, we were able to increase proceeds for the Five Towns Early Learning Center's classrooms as well as other portions of the Center. Last year we bought water tables among other items to enhance the classroom. This year with your generous sponsorship, we are in the process of buying an outdoor summer water play pump and ramp system for recreational and educational play.
With continued help from Team Doherty it has been another successful and outstanding year for everybody. I look forward to working together again in the future.
Warmest Regards,
Bob Block
Executive Director