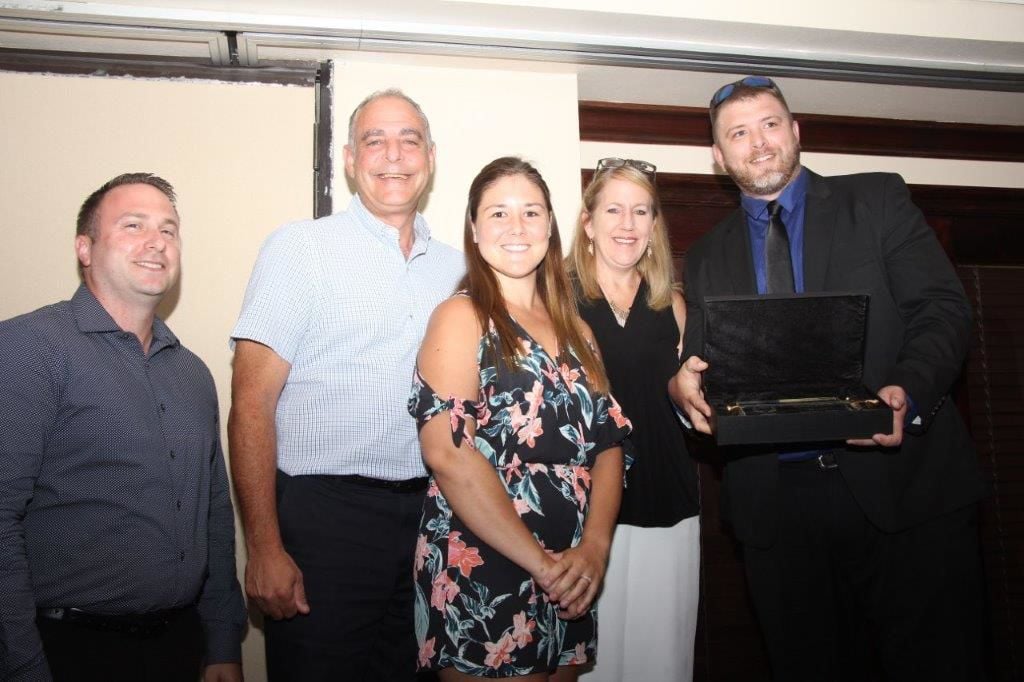 A record-breaking attendance by more than 300 members representing businesses in the expanding Venice Area Chamber of Commerce attended the 40th Annual Business of the Year Awards 2019 at the Plantation Golf & Country Club, Friday.
Introducing the event Kathy Lehner, president and CEO said they were celebrating the business growth and success in the community. It was the memberships' opportunity to recognize their fellow members for their excellence in business success.
For the first time the chamber formally recognized the Employee of the Year, a new category honoring Lehner and sponsored by the largest employer in South County, PGT Innovations. Debbie LaPinska representing PGT said, "As CEO of the chamber she really knows what drives business, it is the good employee."
Before an excited audience LaPinska announced the winner, Charlie Terry of Aqua Tech Pools of Laurel Road in Nokomis. He received it for demonstrating excellence in the areas of teamwork, commitment, leadership and customer service.
"I have worked with Aqua Tech for 13 and a half years and done the best I could," said Terry. "My wife is my biggest supporter. Thank you very much for this award."
For the business of the year awards they had 63 finalists representing 4,800 employees from the growing membership of more than 1,000 members who have more than 35,000 employees.
For the full article, click on the following link: https://www.yoursun.com/venice/business/record-breaking-turnout-for-chamber-s-annual-business-of-the/article_6340d28a-86fb-11e9-ad23-5bae6d927e73.html